SurvivorSpace is a new technology-based resource informed by survivors, for survivors. It offers a safe space where survivors can learn about child sexual abuse; find information on new rights under the law; focus on self-care and resiliency; read survivor stories; explore civil litigation; access national resources and institutional programs; and connect with others to learn about and discuss a wide range of topics.
In the coming months, additional tools and features will be added to SurvivorSpace, including a Sample Civil Litigation Intake Form, new types of SurvivorCircles, more SurvivorSpotlights and Survivor Stories, Conversations with Survivors' video series, and information for professionals and youth-serving organizations.
Learn more about SurvivorSpace and our mission to help survivors of sexual abuse on the road to recovery and healing.
survivorspace accessibility
We understand the importance of creating an inclusive online environment for all users. That's why we've implemented
AccessiBe
, a powerful tool that allows us to provide our users with the most accessibility possible. AccessiBe is a feature that utilizes cutting-edge technology to ensure that our website is accessible to everyone, regardless of their abilities. Some of the basic features that AccessiBe offers include text-to-speech capabilities, color and contrast adjustments, and keyboard navigation. This means that users with visual impairments, hearing impairments, or mobility limitations can all easily navigate and interact with our website. By utilizing AccessiBe, we are committed to creating an online space that is truly inclusive and accessible to all. Activate accessibility options any time by clicking on the universal accessibility icon
in the menu bar.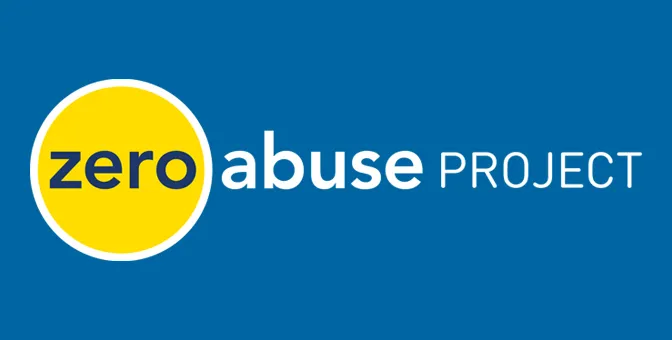 Zero Abuse Project is a 501(c)(3) organization committed to transforming institutions in order to effectively prevent, recognize, and respond to child sexual abuse.
Our programs are designed to provide cross-disciplinary education and training, advocacy for systemic legal change, guidance for survivor support, and leadership on emerging technologies. We take a holistic approach by also recognizing and addressing the intersecting forms of child maltreatment in connection with child sexual abuse.
Zero Abuse Project is working to eliminate child sexual abuse in all of its forms.
ADVANCING THE USE OF TECHNOLOGY
Office for Victims of Crime
Zero Abuse Project is grateful for funding from the U.S. Department of Justice, Office of Justice Programs, Office for Victims of Crime (OVC) to establish SurvivorSpace. OVC's Advancing the Use of Technology to Assist Victims of Crime program maximizes the use of technology to improve and increase access to crime victim services.